9.29.2009
images of these impeccably styled beauties taken most lovingly from
le fashion
Posted by

sassafras
at 11:07 AM
0 comments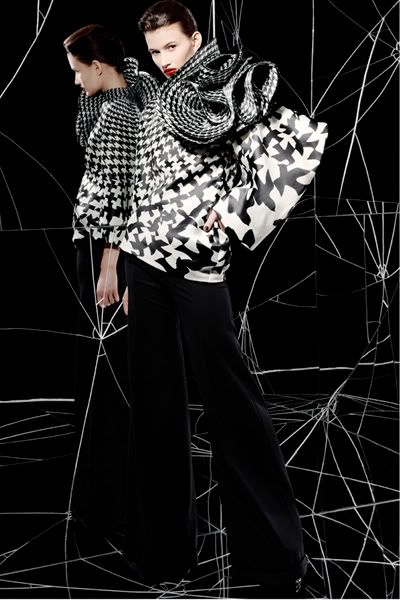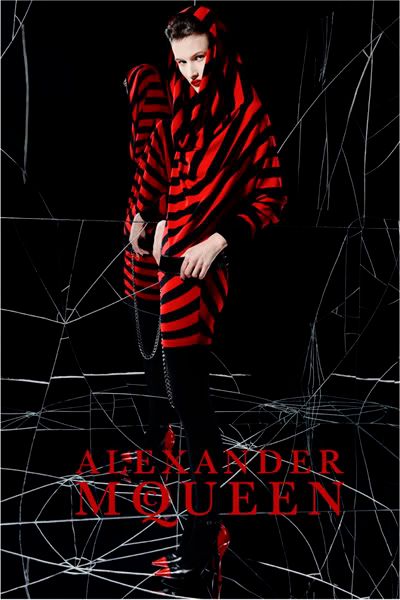 this campaign, like most things alexander mcqueen, is a complete orgiastic dream. mcqueen is such a sensational master of presentation...the cracked mirrors, the sultry stares, and the structure of those dresses and that top...are you kidding me? i am obsessed with all things voluminous, draped and overbearing, and would wear everything pictured until it died the death of something that was loved just too, too much.
i'll be honest, though...i am in deep, deep love with the photo for the men's collection. it's part daniel day-lewis in "there will be blood"/part "sweeney todd," the stage version. its an updated 19th century look that conjures images of burberry, but with an australian rural roughness that's so sexy i can't stand it. i love when designers put thought into conceptualizing their campaigns for men. i could care less about campaigns that display male models because they've fit bodies. but this, this i could look at all day long.
photos taken from:
design scene
Posted by

sassafras
at 10:39 AM
1 comments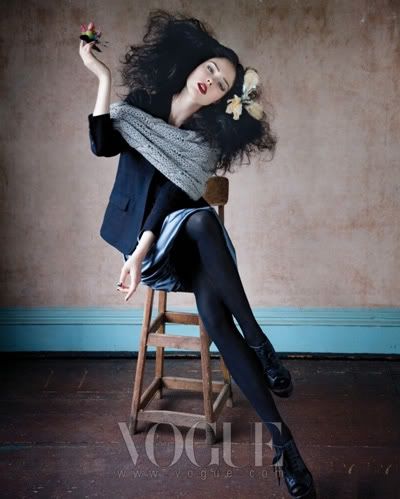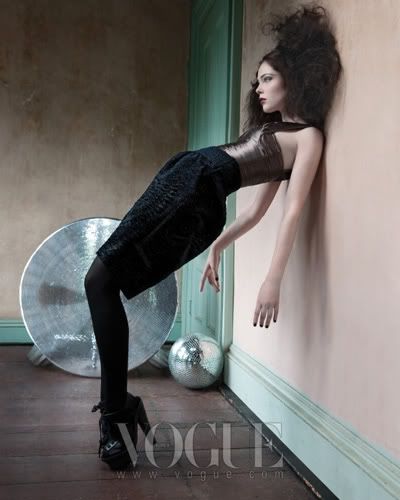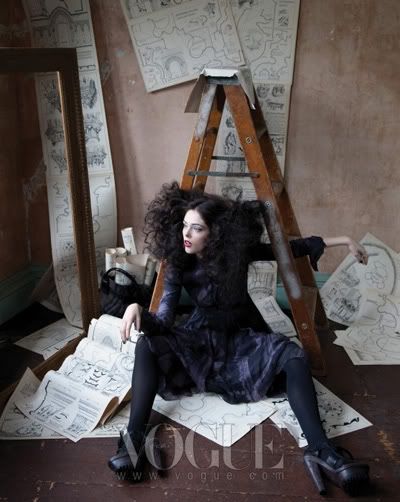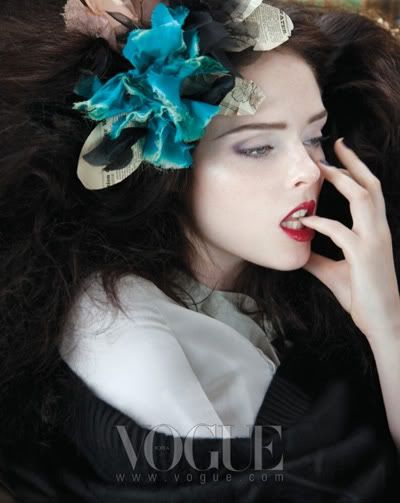 this "legend of fall" editorial in korean vogue is incredible. i find the asian aesthetic (in its variance in culture and region) very alluring. there's a darkness, an edge to the look as a whole, but it's illuminated by immense bursts of color: brightly hued flowers, a striking red lip, and a lightness to the face. so detailed, and always focused on movement, balance (or imbalance), and the total ambience of the photo. coco rocha looks stunning in these photos, and, although i've not been a huge fan of her darker locks, her hair is styled brilliantly.
images from:
design scene
Posted by

sassafras
at 10:25 AM
2 comments


9.24.2009
don't get me wrong. i loves me some fashion month. but the ultimate downside of the ferocious web-attention it requires is that i spend all of my free time (which, thanks to grad school, is none. i've taken to now drinking many cups of coffee around the 7pm hour so as to keep me going through the rest of the night) ogling over style.com, and i neglect the other wonderfully inspirational blogs i usually check on a daily basis. as i was doing some work for my wired writing class tonight, i serendipitously happened upon one of my all-time favorite blogs,
moodboard
, which always has the most stunning images. in honor of fashion week, moodboard was featuring images of designer's homes, which were, as you can probably imagine, awash with creative genius. because we all need to shake it up a bit, i want to share some of these photos with you. it's always fun to look at execeptional fashion, but what's more interesting than a home that radiates personality and an acute sense of taste and self? as i think of the mess that my poor bedroom has turned into in recent weeks...i say, nothing.
thea bregazzi's closet,
elle
(2008)
erin featherston,
domino magazine
(2006)
marc jacobs,
house and garden magazine
(2000)
Posted by

sassafras
at 1:01 AM
1 comments


9.21.2009
Posted by

sassafras
at 10:47 AM
2 comments


i apologize for the diminished posting, all...i launched myself into utter insanity this past week with school and adding on another freelance job, and learned the hard way (finally), that the table in front of the tv needs to stop acting as my homework work space. posts will occur with more regularity...especially as fashion week travels to europe! i'm just keeping my sights set on paris...can'twaitcan'twaitcan'twait!
the shows are pouring out of london at warp speed and when i was writing a column about spring metallics last night, i was absolutely floored by matthew williamson. it's known that he does amazing things with color, but i'm in love with all of his gems, and sequins and brozen glory. it's amazing...and you MUST check out the detail shots on style.com, they're sensational. here are some of my favorite details, followed by my favorite looks:
his take on color is really unbelievable...consistently fresh, and always exuberant without being gaudy. the details of his garments are just sick. it makes you realize how much isn't translated in photographs.
all photos taken from style.com
--sassafras
Posted by

sassafras
at 8:09 AM
0 comments